Market surveillance - Fans
The aim of the INTAS project was to provide technical and cooperative support, as well as capacity building activities, to MSAs. The need for the INTAS project arised from the difficulty that MSAs and market actors face in establishing and verifying compliance with energy performance requirements for large industrial products subject to requirements of the Ecodesign Directive, specifically transformers and industrial fans.
The project aimed to:
Support European Member State MSAs deliver compliance for large products (specifically for transformers and large fans)
Support industry to be sure of what their obligations are under the Ecodesign Directive and to deliver compliance in a manner that will be broadly accepted by MSAs
Foster a common European approach to the delivery and verification of compliance for these products
The project aimed both to analyze the current landscape in terms of testing and ability to test, as well devise new methodologies of conducting effective monitoring.
Pic.: INTAS flowchart for market surveillance procedure for large industrial fans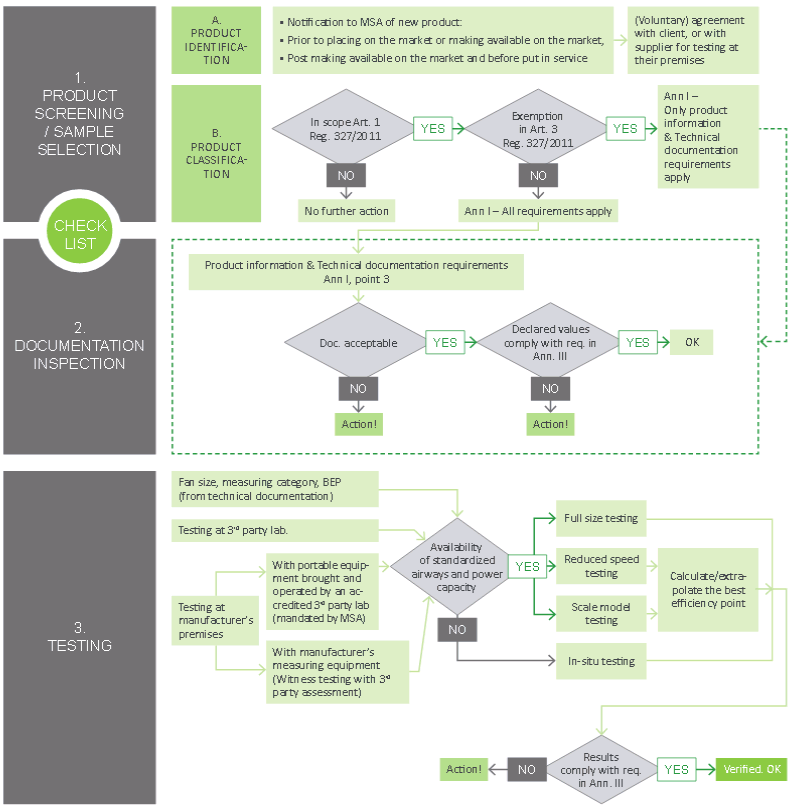 The project´s overall final methodology for the targeting and compliance verification of both fans and transformers​ is available here