INTAS Summary of findings: Final report
​Over the last three years, INTAS analysed current market surveillance practices for large industrial products, and explored a number of ideas that would facilitate the work of MSAs in conducting market surveillance of large industrial products.
This document summarises the main findings from the INTAS project, for fans and transformers, the two focus products of the project. In parti-cular, this document provides, for both fans and transformers:
- Best practices and experiences regarding testing (sections 1.1 and 2.1).
- Key policy recommendations to ensure effective market surveillance of Ecodesign (sections 1.2 and 2.2)
- An evaluation of costs, benefits and new methods of verification (section 3)
- An analysis of test laboratories (Annexes I and II).
Read full report here: INTAS FINAL REPORT - Summary of findings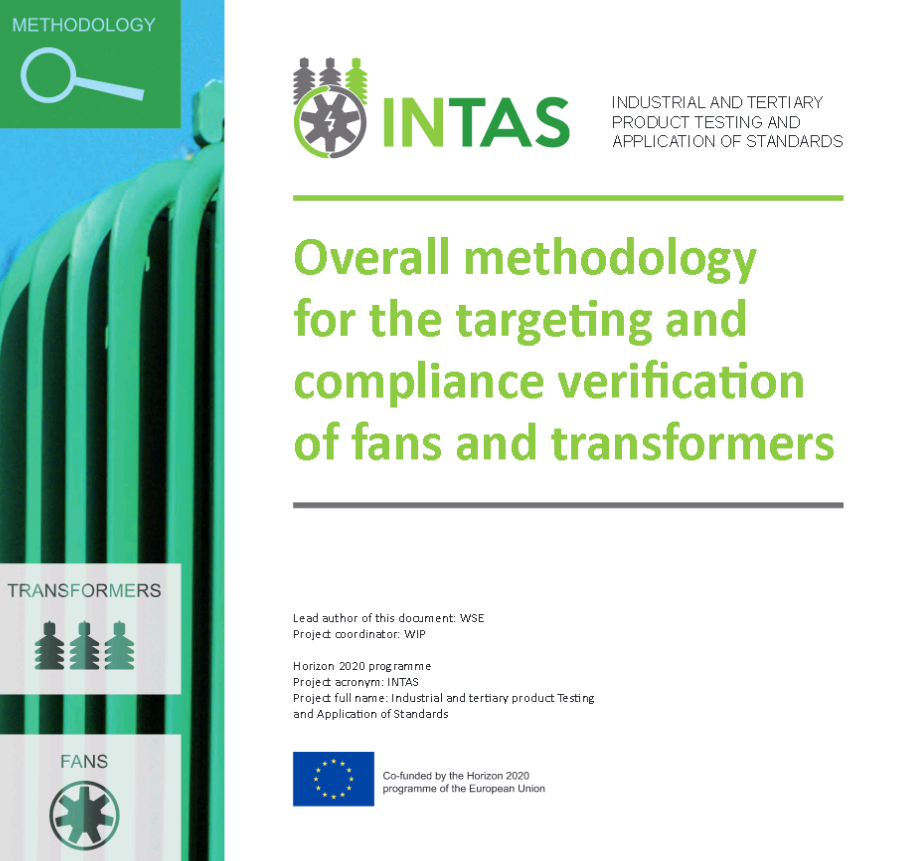 ​